COVID19 Office Hours
Due to COVID-19, our offices are closed to the public.  Should you need to contact the church office, please call 501-664-3600 during regular business hours and you will be directed to the correct person.  For more information about how PHUMC is responding to the pandemic, click below.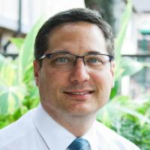 Welcome to Pulaski Heights United Methodist Church! We are a place of warmth and love with an outreach mission that extends far beyond our church walls. We have a long tradition of offering our hearts, stretching our minds, and extending Christ's hands to those in need. We are a congregation of hope and an open place of worship that seeks to share the good news beyond the conventional barriers of fellowship.