COVID19 Office Hours
Due to COVID-19, our offices are closed to the public.  Should you need to contact the church office, please call 501-664-3600 during regular business hours and you will be directed to the correct person.  For more information about how PHUMC is responding to the pandemic, click below.
Family Comes First
At PHUMC
Learning and growing in Christ, we are a community called to serve God and neighbor.
"For I know the plans I have for you," declares the Lord, "plans to prosper you and not to harm you, plans to give you hope and a future."
Jeremiah 29:11
Our congregation's mission is to nurture people of all ages in the Christian faith and to help them practice the disciplines of discipleship. The church exists not to serve itself but to serve the world. We come to church not only for our own personal enrichment but also to prepare ourselves to do the work of love and to get ready to be Christ's disciples in the community. Through worship, baptism, Communion, Bible study, prayer, and other means of grace, we're strengthened for ministry.
As members of the congregation, we're sent into the community to serve those in need and to make our community more loving and just. We believe that the Holy Spirit empowers and guides us in these ministries and that wherever there's need and suffering, we meet Christ, already at work. But still, we cannot be effective in ministry on our own. So the congregation exists, in part, to surround and support each member in his or her ministry. We do not always succeed in our efforts to be faithful disciples in the world. But with the loving support of the community of faith, we can continue to grow.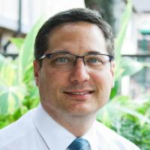 Welcome to Pulaski Heights United Methodist Church! We are a place of warmth and love with an outreach mission that extends far beyond our church walls. We have a long tradition of offering our hearts, stretching our minds, and extending Christ's hands to those in need. We are a congregation of hope and an open place of worship that seeks to share the good news beyond the conventional barriers of fellowship.