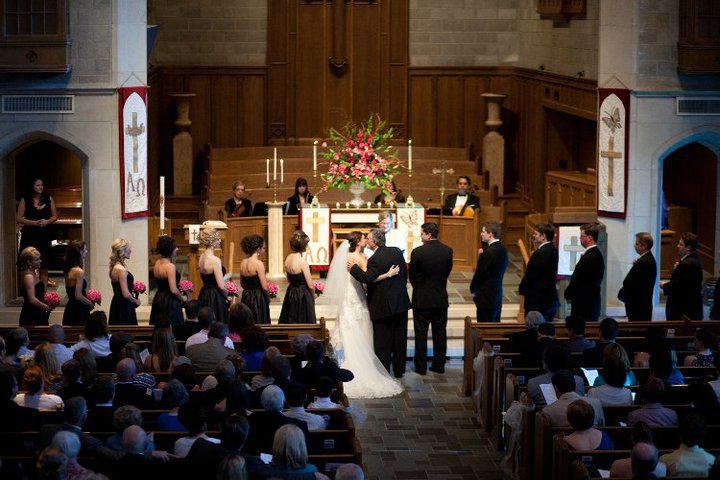 Your Wedding at Pulaski Heights United Methodist Church
If you are the bride or groom, congratulations on the decision to make a life-long commitment!  We provide weddings to members as well as non-members at Pulaski Heights United Methodist Church.
Those seeking to be married in a United Methodist Church by a pastor are asking specifically for a Christian marriage and are expressing their intention to be a part of the Christian community after their wedding service.
In planning for your wedding, you will be working with church staff members who are dedicated to making each wedding a significant and joyful act of Christian worship. Decisions regarding personal preferences in the service will be discussed in a spirit of commitment to honor God in worship, and to witness with integrity to the special character of Christian marriage. Carefully read and consider these policies and guidelines in the wedding info booklet linked below.  We look forward to sharing with you in this important service of worship, and pray it will be one of the most meaningful experiences of your Christian discipleship. If you have any questions, you can contact our Wedding Coordinator, Cindy Bowden at cbowden@phumc.com or 501-664-3600.
For more information, please click link below to view our wedding info booklet:
CLICK TO VIEW THE WEDDING INFO BOOKLET
---
To secure your date, please fill out the wedding information form:
FILL THIS FORM TO SECURE YOUR WEDDING DATE
---
To register for the premarital seminar, please fill out the registration form: