Have Questions?  Get Answers!
---
HOURS OF OPERATION:
Monday – Friday, 7:30 am – 5:30 pm | 501-666-LOVE (5683)
CLC Day School
We provide child care for children six weeks through three years of age during day hours.
CLC After School
CLC provides after school care for children pre-k through 5th grade in area schools. Please contact CLC for a current list of schools.  CLC also provides holiday care for school age children when the Little Rock School District is closed, but CLC is open.  Holiday care is open for any and all elementary school age child—regardless of what school they attend.
CLC is closed on the following holidays:
New Year's Day
Professional Development Day (Friday before MLK Day)
Martin Luther King Day
Good Friday
Memorial Day
Independence Day
Teacher Work Day in mid-August, TBD
Labor Day
Thanksgiving and the following day
Christmas– one week, TBD
Our Curriculum

The Children's Learning Center utilizes age-appropriate curriculum.  Children six weeks – one year of age use the
Connecting with Infants
curriculum.  Toddlers use Adventures for Toddlers and our preschoolers use Adventures in Learning.  These curricula follow the frameworks of Arkansas for Early Childhood Education.  Children are assessed to ensure they are meeting educational and developmental milestones.  Early intervention is key to success throughout a child's school career.
CLC strives to maintain the following ratios when caring for children:
6 weeks – 2 years of age:    1:4
2 years – 3 years of age:      1:6
Pre-k – 5th grade:                 1:15
TUITION RATES
Infant/Toddler – $885monthly
Preschool – $821 monthly
School Age Care
After School Care – $290 per child monthly
Holiday Care – $28 per day plus activity fee
Summer Program – $160 per child weekly
Registration Fees
Day School Registration Fee – $125 per child
Day School Building Fee – $100 per family
After School Registration Fee – $100 per child
Summer Camp Registration fee $100 per child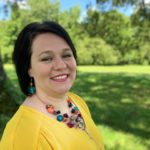 Jessica Thompson
Director of Children's Learning Center, 666-5683 / Contact Me
Jessica Thompson has a Bachelor of Arts in Early Childhood Education Administration and a Master's of Science in Early Childhood Services. She is currently enrolled in a second Master's Degree program in K-12th Grade Special Education. Jessica has thirteen years of work experience in childcare, including 5 years of experience as a Center Director. She has numerous certifications and has a passion for working with children. She and her husband Zach have four children: Nathaniel 13, Aiden 11, Isabella 8, and Malachi 5.

Jessica oversees all operations of CLC, including enrollment, staff development, events, and curriculum planning.
Yui Lawrence
After School Coordinator, 666-5683 / Contact Me
Yui coordinates the after school, holiday care, and summer programs for children in Pre-K through 5th grade.