PHUMC Update on Coronavirus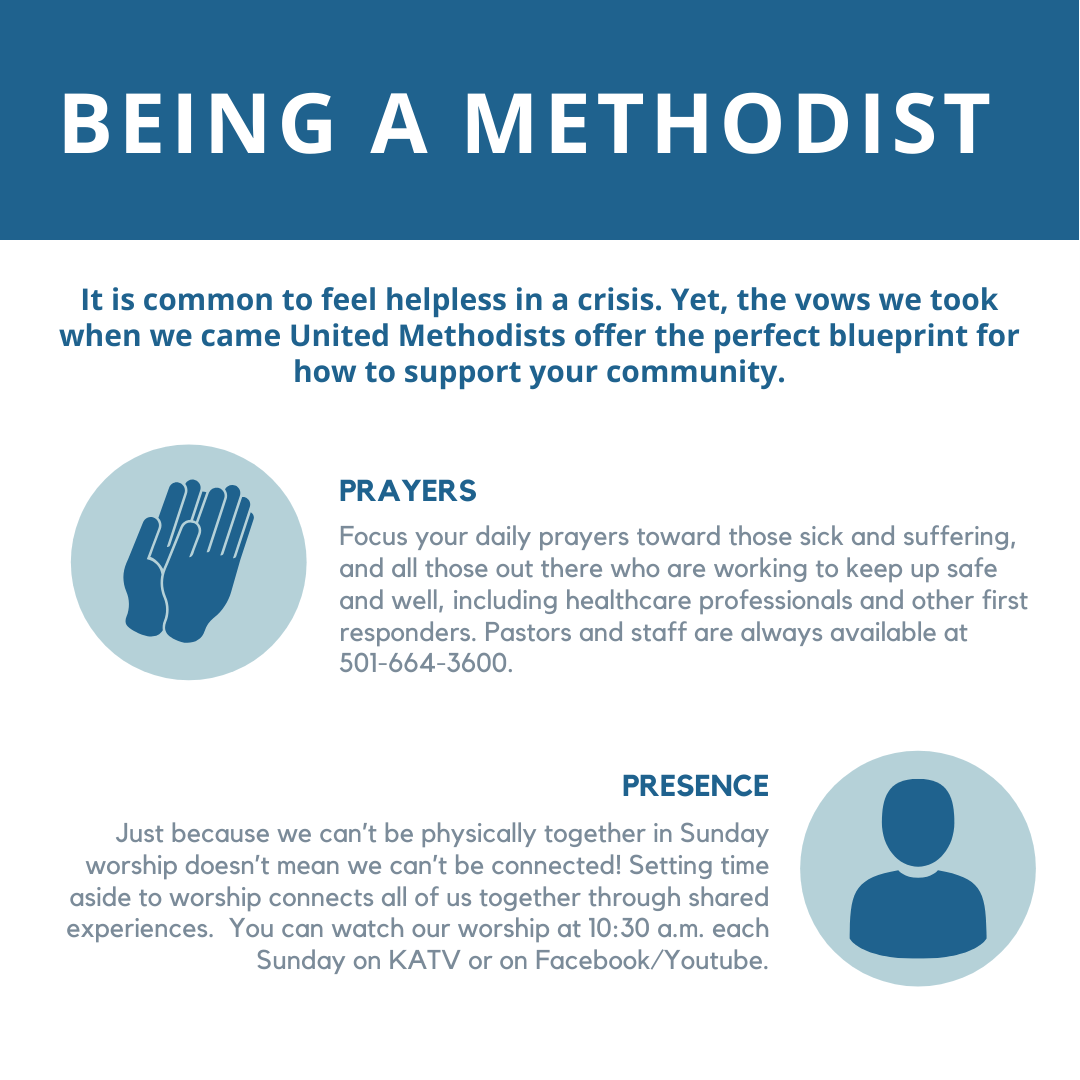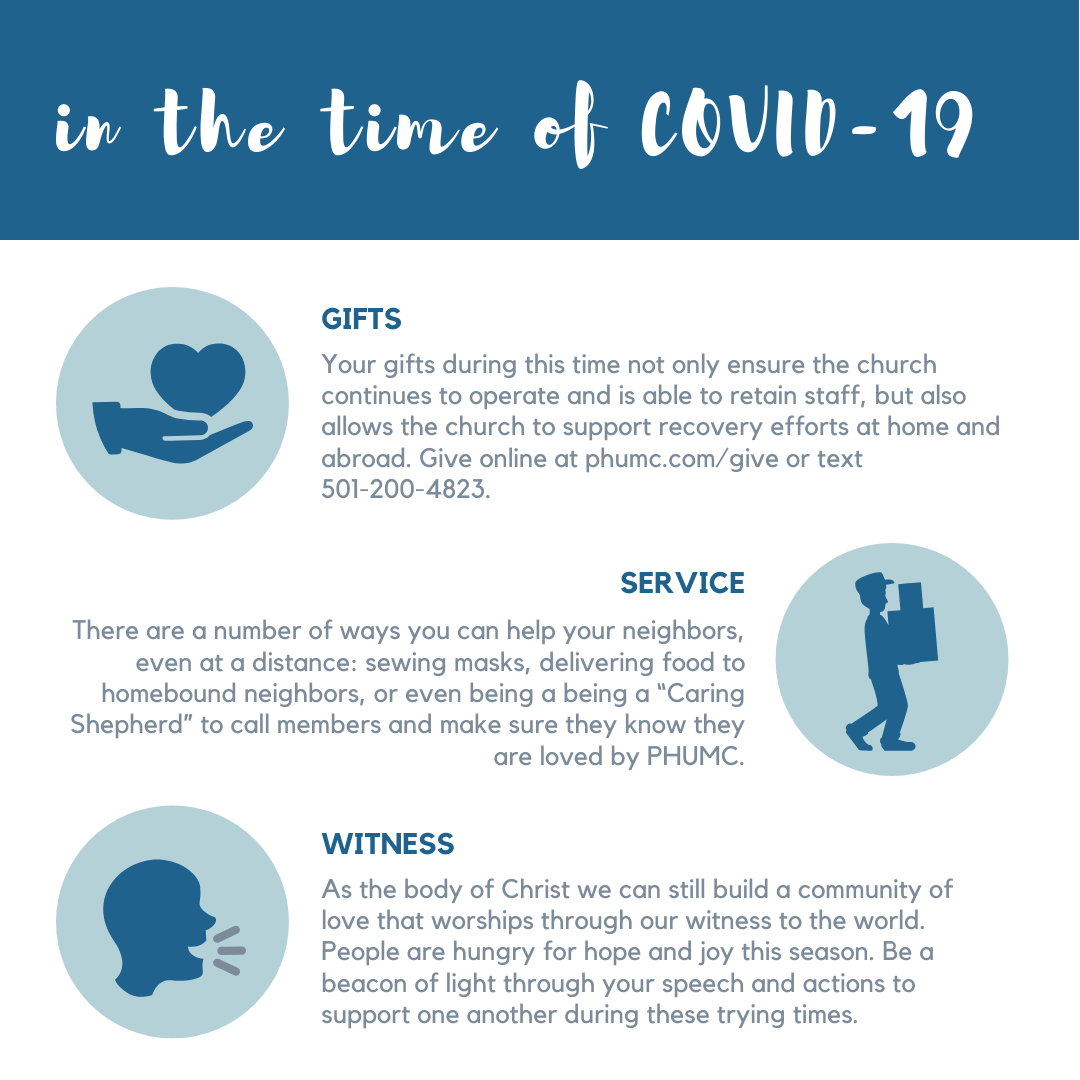 Pulaski Heights COVID-19 Latest Update
June 2021
We are not requiring pre-registration to attend worship or participate in childcare. We will also no longer have assigned seating and masks are optional.
Frequently Asked Questions
1.Where do we park and enter?
You can park and enter wherever you desire. The Welcome Desk for Children is at Entrance 4.
Click here for a map of the PHUMC campus!
2. Is the church requiring masks?
Masks are not required in worship. We invite those who have not been vaccinated or are not yet comfortable to continue to wear masks. We also request that children, parents, and the staff who are in the Childcare area wear masks since children are not yet vaccinated and in closer proximity to one another in those areas.
3.What about kids?
We are offering childcare for children 4 and under in small groups. We request all children, parents and workers going throught the childcare area wear masks. Children are more than invited to come and sit with their parents, and our Children's Ministry Team will be providing sanitized worship packs for all children who attend. We anticipate continuing Children & Youth Sunday School beginning in July.
4. Will the church be furnishing coffee or donuts?
We are not currently furnishing food and drinks.
5. How will I give my offering?
Offering our gifts to God is part of our spiritual life of growing in grace and generosity. There will be an opportunity to give an offering electronically via our website or text-to-give. The ushers will pass offering plates/baskets during the worship service as well.
6. What About Sunday School? 
Adult Sunday School classes may begin meeting at their leisure. To reserve and confirm a meeting space, please contact Stacey Hightower at shightower@phumc.com. This will allow us to equip the rooms to your needs as best we can. At the moment, we are working on getting PHKids and PHYouth Sunday School volunteers and anticipate beginning those programs in July. 
7. Anything Else I Should Know?
Hymnals and bibles will not currently be in the seats. If you would like to bring your own hymnal or bible, we welcome you to do so!