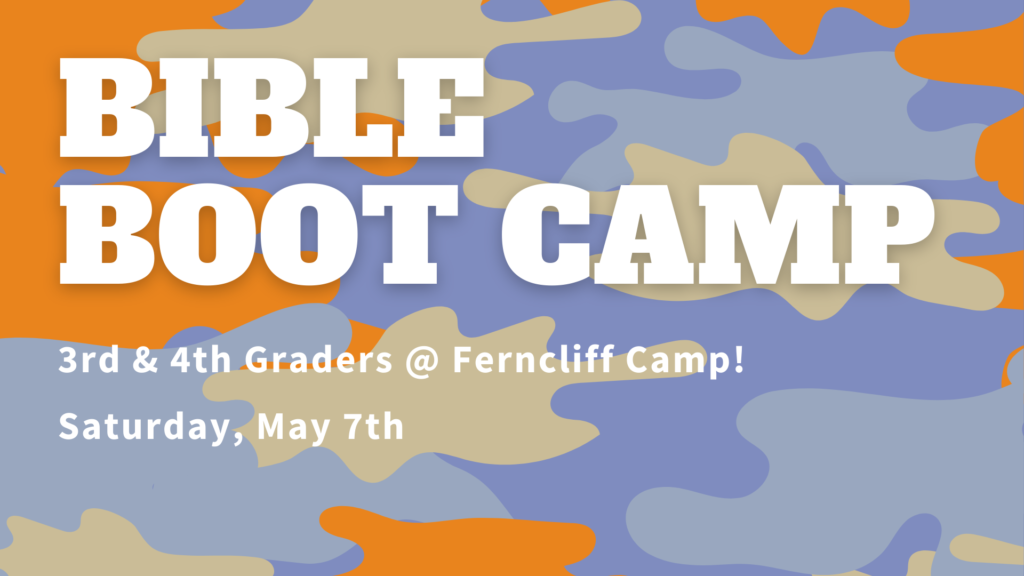 2022 Bible Boot Camp at Ferncliff!
We are so excited to host Bible Boot Camp in 2022! Bible Boot Camp is an outdoor/indoor adventure at Ferncliff Camp in West Little Rock for campers in grades 3rd-4th, where you will learn how to use your Bible through hands-on workshops, crafts, games, missions, food, and friendship!
We will have Bible Boot Camp on Saturday, May 7th! Register by clicking the button below!