April/May 2020 Sermon Series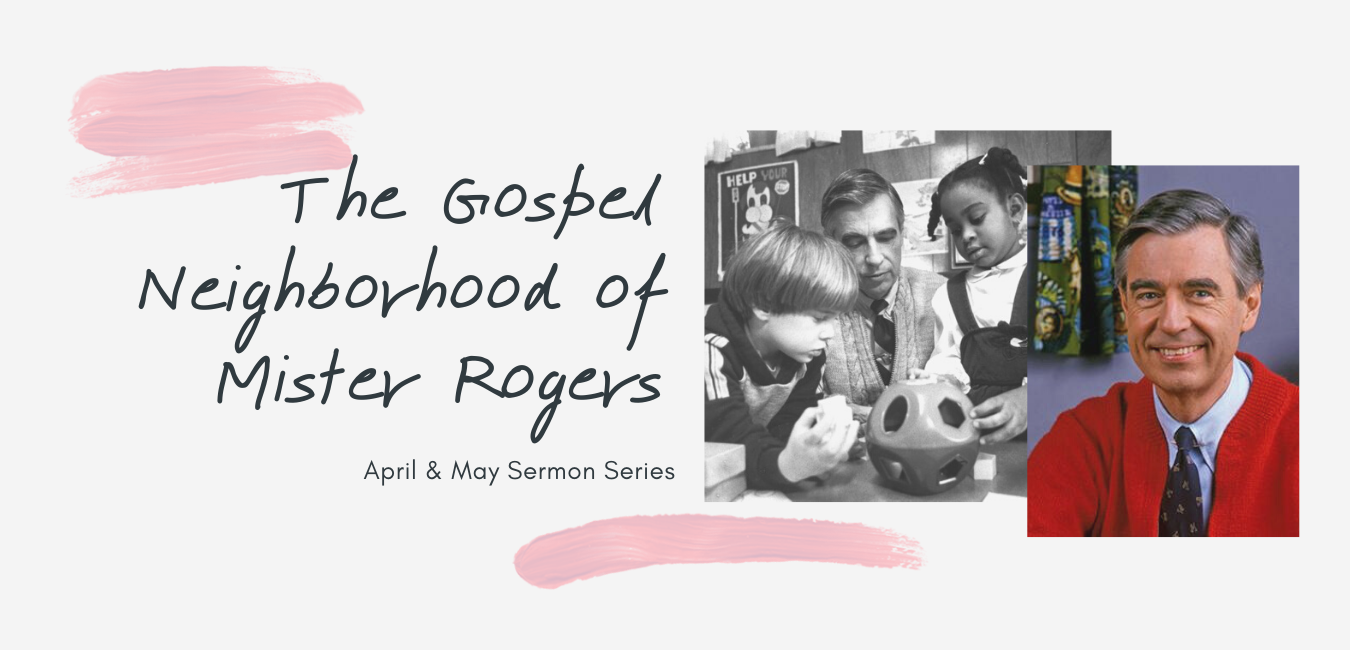 PHUMC will mark the Sundays following Easter with a sermon series titled, The Gospel Neighborhood of Mister Rogers, based on author Shea Tuttle's book, Exactly As You Are: The Life and Faith of Mister Rogers.
Many of us may be familiar with the PBS program Mister Rogers' Neighborhood, or a few of Rogers' iconic sayings, or just his simple red cardigan sweater and sneakers. However, Fred Rogers was an ordained Presbyterian pastor who used the new medium of television to reach and teach children how to cope  with suffering, loss, confusion, pain, isolation: all the human situations with which we grown-ups continue to wrestle. Join us throughout Eastertide as we see the scripture through the lens and theology of a well-known and beloved Christian neighbor whose message of play, acceptance, humanity, forgiveness, and love reminds us again of new life and resurrection.
Schedule
The Gospel Neighborhood of Mister Rogers
April 19
I'll Be Back When the Day Is New
John 20:19-31
April 26
Thank You Is a Way of Saying I Love You
1 Peter 1:17-23
May 3
You've Got to Do It
Luke 24:13-35
May 10
I Like You Just the Way You Are
1 Peter 2:2-10
May 17
When You're Wondering, You're Learning
Acts 17:22-31
May 24
The Neighborhood of God
Acts 1:6-14