PHUMC Update on Coronavirus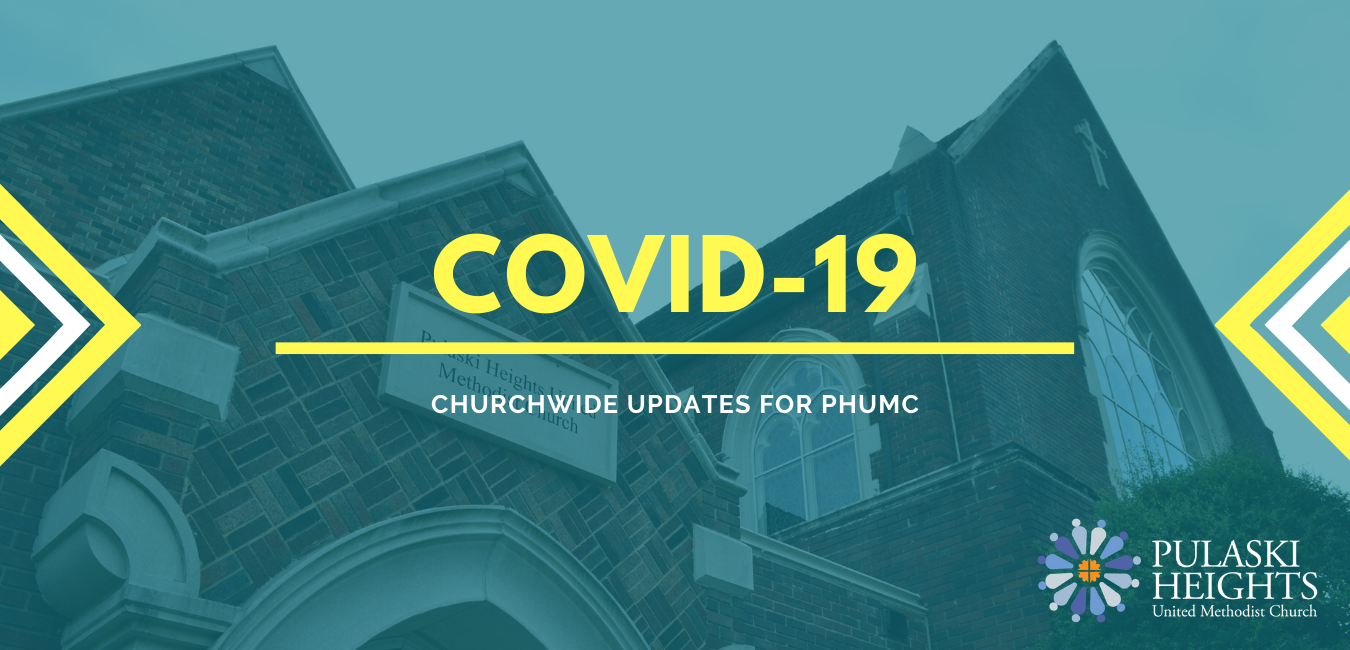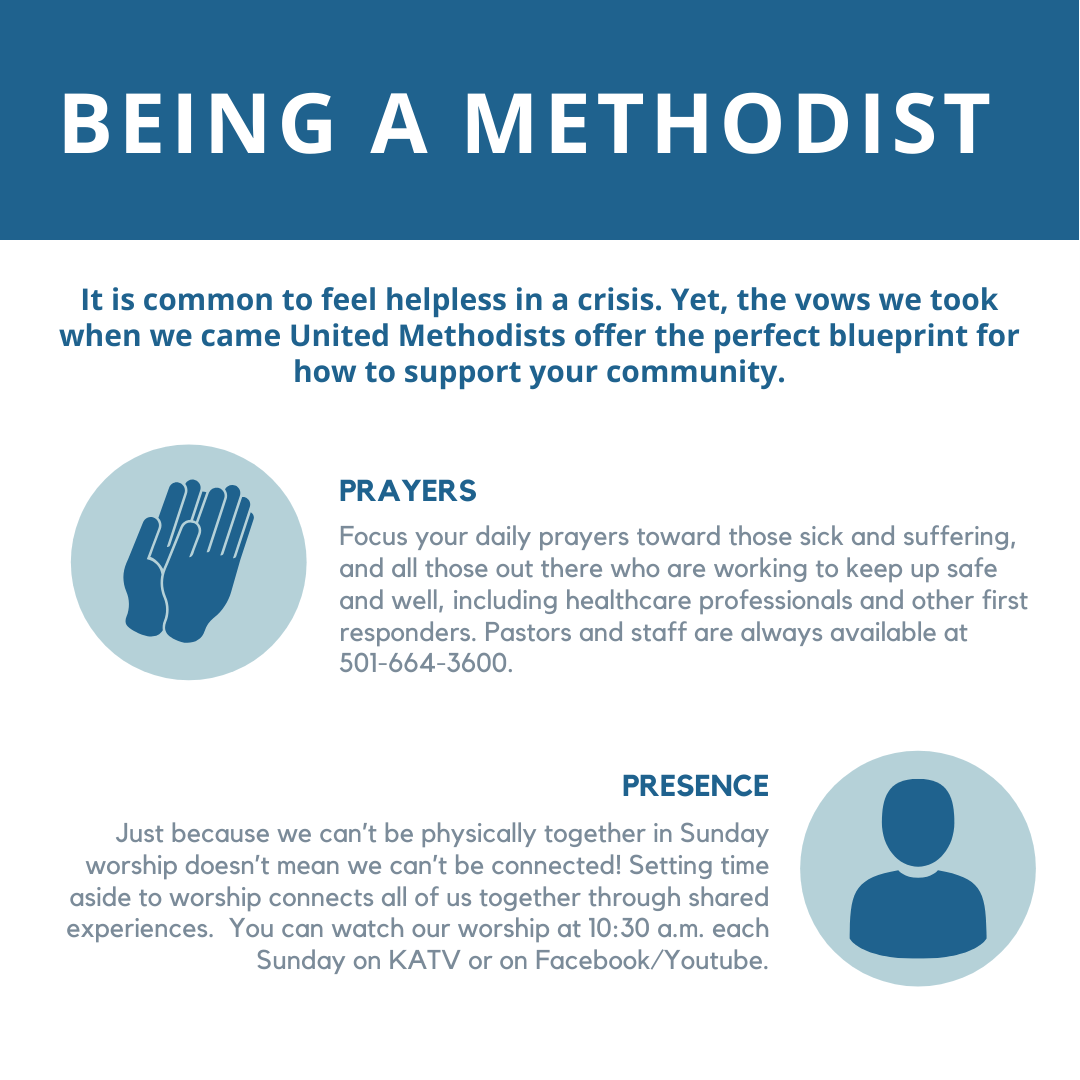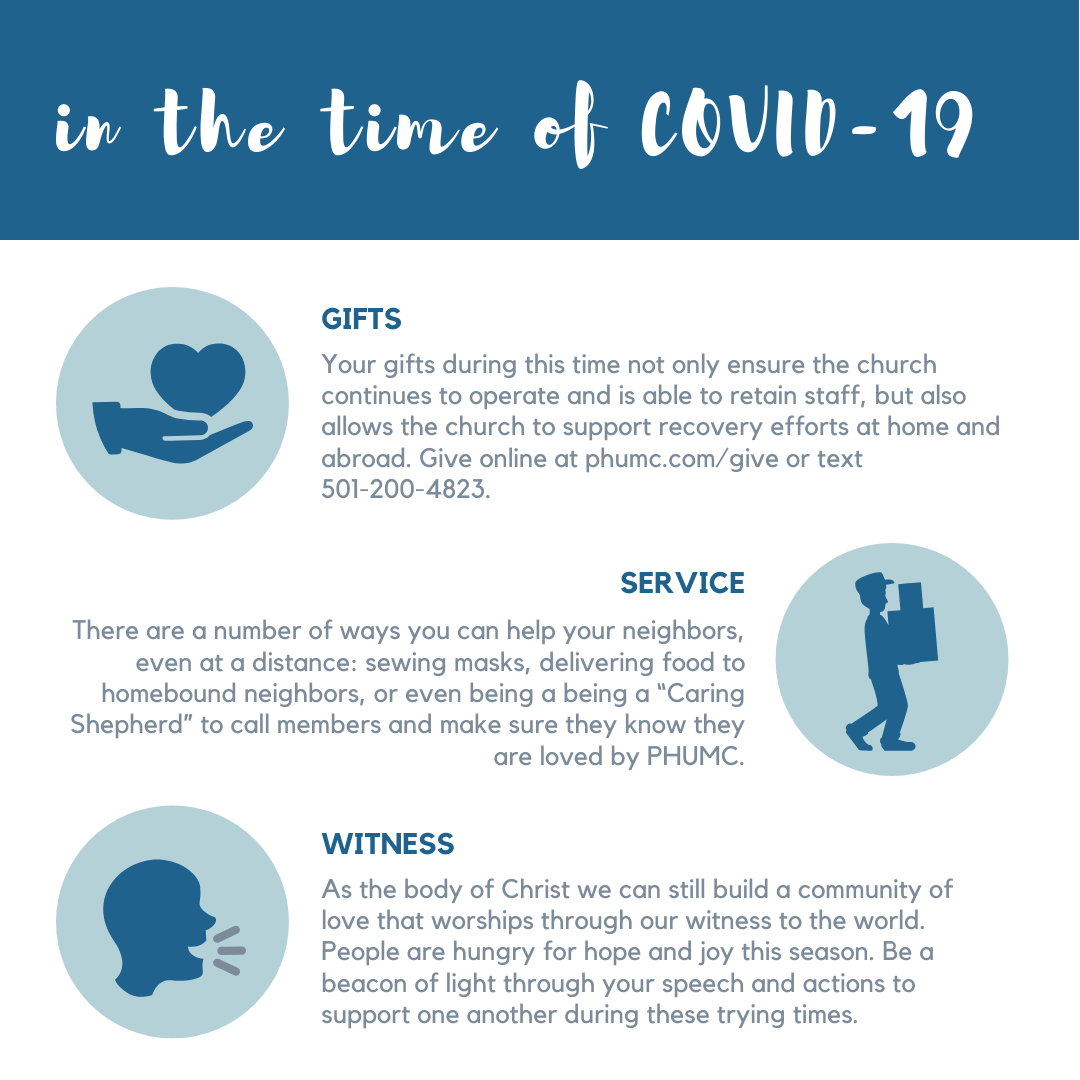 Pulaski Heights COVID-19 Latest Update
Fall 2020
Even though in-person worship is not taking place, you can still worship with us online- on the website, facebook, or YouTube.  The PHUMC staff is still hard at work so we can have as full of a fall as possible.
For now the re-launch task force is recommending, the Woodlawn campus and the St. Luke campus will be closed to the public (with the exception of staff) until we see a significant drop in COVID-19 cases.  Significant drop is defined by:
A 14 day downward trend in new COVID-19 cases in Arkansas
A 14 day statewide positivity rate of under 5%
A 14 day downward trend in new hospitalizations in Arkansas
When these three things are achieved, we will have more discussion about re-opening the campus to larger groups and in-person worship.  Until then, we will continue with our online and television ministries.  If you have questions, please call us at 501-664-3600.